Back to Investments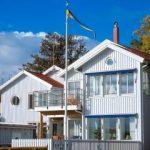 Prevesta
Leading producer of prefabricated houses
At the time of exit, Prevesta ("the Company") was one of the leading prefabricated house manufacturers in Sweden. Since inception in 1927, the Company, with its strong brands Myresjöhus and SmålandsVillan, delivered more than 80,000 houses.
Today Myresjöhus and SmålandsVillan are part of Block Watne Group that is owned by Norwegian BWG Homes that also owns Hetlandhus and Kärnhem. BWG Homes is headquartered in Oslo, Norway.
The IK 2004 Fund acquired Prevesta from Skanska in March 2005. IK's stake was then sold to Block Watne Group in May 2007.
Our Value Creation Strategy
During our ownership, we worked alongside the management team to:
Reposition focus on sales growth;
Pursue selective add-on acquisitions; and
Achieve operational performance improvements.
Quote from the Client
"Industri Kapital has been a good owner. The recent years have been an exciting time for the Company and the restructuring effort during Industri Kapital's ownership has resulted in considerable investments and a strong financial performance. We are pleased that the new owner of Prevesta will be BWG, a successful industrial partner with a long-term focus. The two companies complement each other well in particular in terms of know-how and market positions and we look positively on the future."
Mikael Olsson, Chief Executive Officer, Prevesta