Back to Investments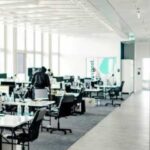 Remazing
Leading marketing services and software provider
Founded in 2016, Remazing ("the Company") is a pure-play marketing services and software provider focused on the Amazon marketplace. Headquartered in Hamburg, Germany, the Company also operates from Barcelona, London, Paris and Turin. The Company is the largest independent provider in the market and develops its own proprietary software, Remdash. With Amazon broadening its market reach across product segments and geographies in recent years, Remazing developed a full-service offering around content creation, management and monitoring.
IK acquired its stake in September 2022 from the founders who are reinvesting alongside IK.
What Attracted us to the Business
Strong market fundamentals
Market leader with strong reputation
Strong and dynamic management team
Our Value Creation Strategy
We are working alongside management to:
Strengthen existing customer partnerships and acquire new clients;
Expand into new regions and marketplaces;
Become the leading global partner for brands on online marketplaces; and
Further develop the technology offering.
Quote from the Client
"We are excited to embark on a new stage of development with IK. For the last six years we have been on an incredible journey as we turned our ideas into reality and developed a compelling proposition which helps our clients increase their sales online. The time has now come to welcome external investment to help us turbocharge our own growth and cement our position globally."
Hannes Detjen and Emil Beck, Co-Founders and Managing Directors, Remazing