Back to Investments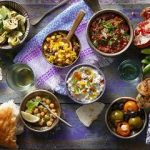 Signature Foods
Leading manufacturer of spreadable salads in the Benelux
Signature Foods ("the Company") is a leading branded and private label food franchise in the fresh packaged convenience categories of spreads, dips and (side) salads. The Company is a market leader in the Benelux, with a growing Northern European footprint across Poland, France, the UK, Germany and the Nordics, and has a unique portfolio of brands including Johma, Délio, Hamal, Le Cobourg, Westland, Maga, Heks'nkaas and Pluck.
Through its six business units at the time of exit, Signature Foods produced a variety of chilled products, which are sold across multiple channels – retail (branded and private label), traditional, foodservice and exports.
IK acquired Signature Foods from AAC Capital in January 2016, through the IK VII Fund. In March 2021, IK agreed to sell to Pamplona Capital Management.
Our Value Creation Strategy
During our ownership, we worked alongside the management team to:
Leverage strong brands and private label positions;
Grow and develop adjacent categories in core markets;
Drive international expansion both organically and through acquisitions;
Realise cost savings from operational initiatives; and
Rebrand from Salad Signature to Signature Foods in December 2018.
Quote from the Client
"Over the last five years the Company has transformed substantially, as we acquired and launched new brands and products, invested substantially in our production capabilities and grew our footprint in Europe. We are extremely grateful to everyone at IK for their partnership and support, enabling us to be where we are today."
Erik Bras, Chief Executive Officer, Signature Foods