Back to Investments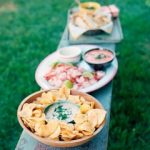 Snacks International
Leader in private label salted snacks
At the time of exiting, Snacks International ("the Company") was the market leader for private label salted snacks in France, but also operated in the entry price and hard discount sectors. The snack categories that the Company focused on include stapled chips and extruded products.
Snacks International operated in an industry benefiting from substantial volume growth and exhibiting significant potential for further penetration of private label products. Snacks International was recognised by major retailers for its wide range of products, flexibility and excellent levels of service. Headquarters were based in Saint-Denis-la-Chevasse, France.
The company was acquired by the IK 2007 Fund in November 2010, and later sold to Apax Partners in December 2013.
Our Value Creation Strategy
During our ownership, we worked alongside the management team to:
Facilitate organic growth via leveraging strong market position;
Develop the existing product range and launch new product lines;
Increase international expansion; and
Rebrand the group as Europe Snacks.