Back to Investments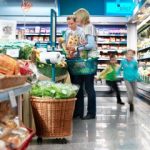 Suomen Lähikauppa
Leading neighbourhood store chain and daily goods retailer
Suomen Lähikauppa ("SLK"), formerly Tradeka, was the market leader in the Finnish neighbourhood store segment and overall the third largest daily goods retailer in Finland. At the time of exiting, SLK had around 740 stores and approximately 6,800 employees, with headquarters in Helsinki, Finland.
In August 2005, the IK 2000 Fund acquired a 32% stake in the combined daily goods retail business of Tradeka Oy and Ruokamarkkinat Oy. Operations were merged to form SLK, which was later sold to Triton in February 2012.
Our Value Creation Strategy
During our ownership, we worked alongside the management team to:
Leverage market leader position in the neighbourhood store segment;
Pursue customer service improvements; and
Strengthen category management, supply chain excellence and in-store operations.
Quote from the Client
"The involvement of a new owner is a real acknowledgement of the achievements of Suomen Lähikauppa Oy. With the new owner, we will be able to further strengthen the role of the neighbourhood store segment and offer an even stronger alternative to consumers in the concentrated Finnish daily goods market. Most importantly, the Finnish consumers will benefit from increased competition."
Ralf Holmlund, Chief Executive Officer, Suomen Lähikauppa