Back to Investments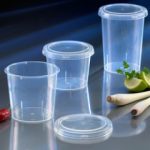 Superfos
Leader in plastic packaging
At the time of exit, Superfos Industries AS was the leading Pan European manufacturer of injection moulded open-top plastic packaging. Superfos included strongholds in food segments such as dairy (e.g. yellow fats and ice cream), processed foods, biscuits and confectionery, seafood and the non-food segments paint, ingredients and chemicals.
Superfos was acquired by the IK 1997 Fund in a buyout from Ashland Inc. in November 1999, after Ashland took the company private from the Copenhagen Stock Exchange (US Construction business simultaneously sold back to Ashland Inc.). The manufacturer was then sold to RPC Group PLC in February 2011.
Our Value Creation Strategy
During our ownership, we worked alongside the management team to:
Restructure and optimise underperforming business units;
Improve production efficiency, using internal benchmarking; and
Grow the company through add-on acquisitions.
Quote from the Client
"Thanks to IK's support, Superfos has streamlined and transformed its business and platform. It now has a track record of acquisitive growth as well as strategic innovation and cost leadership. This, coupled with its pan-European footprint, lays the foundation for future expansion. We are looking forward to further develop Superfos together with RPC."
Hans Pettersson, Chief Executive Officer, Superfos