Back to Investments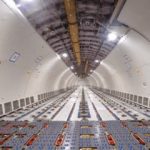 svt Group
Leading provider of passive fire protection products and restoration management services
Established in Seevetal and Hamburg in 1969, svt ("the Group") was a leading provider of solutions in Germany for preventive passive fire protection products and installations and restoration management post fire, water and hazardous damages.
The Group operated in two segments – passive fire protection ("PFP") and restoration management ("RM"), which share know-how and experience, and had a network of branches in Germany, local presence in Poland and Russia and a large international partner network.
Among its clientele, svt has developed fire safety solutions for the 2014 Winter Olympics in Sochi and the new headquarters of the European Central Bank in Frankfurt, Germany. Solutions for fire safety are a growth market worldwide because of increased awareness and regulation.
svt was aquired by the IK Small Cap I Fund in July 2015 from capiton, SüdBG and the company's management, before eventual sale to Ergon Capital Partners in January 2018.
Our Value Creation Strategy
During our ownership, we worked alongside the management team to:
Enhance focus on product development and innovations;
Internationalise PFP product business and expand in OEM applications; and
Increase penetration and drive growth in Germany of both PFP and RM segments.
Quote from the Client
"We enjoyed working with the IK team. With their support, we have completed a synergetic add-on acquisition with AIK Flammadur, invested into our development capabilities and product offering as well as expanded our international footprint. I am now looking forward to continuing the internationalization and growth with Ergon."
Steffen Gerdau, Chief Executive Officer, svt Group