Back to Investments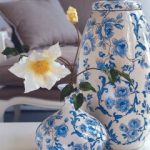 SIA Group
Global leader in home decoration
At the time of exit, SIA ("the Group") was a leading international brand within home decoration products with Nordic roots and a core presence in Europe. The Group's products, positioned at the middle to top end of the market, included artificial flowers and plants, vases, accessories, candles, small items of furniture and a basic assortment of tableware and soft furnishings. The collections were released biannually and sold in many European countries to independent retailers, affiliates and department stores.
SIA was headquartered Plaisir, France.
The IK 2004 Fund completed acquisition in July 2005, before exiting the investment in May 2009.
Our Value Creation Strategy
During our ownership, we worked alongside the management team to:
Develop distribution networks further;
Extend the product range and launch new designs and concepts; and
Pursue selective add-on acquisitions.