Back to Investments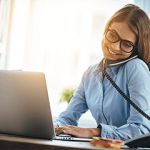 Third Bridge
Global primary research provider, with unique insights into markets through industry experts
Third Bridge ("the Company") is a fast-growing primary research provider with a global footprint. The Company provides its clients with unique insights into companies and markets through access to industry experts and market research. By leveraging its internal expert base and utilising its research analysts, Third Bridge can identify the most appropriate experts based on the client needs. The Company serves a client base of over 950 customers, including consulting firms, private equity and debt funds, hedge funds and corporates. Third Bridge has a global footprint, with 12 offices covering the US, Asia and Europe.
A minority stake of Third Bridge was acquired by IK Partners from the Founders and Beringea in August 2017, via the IK SC I Fund. IK Partners reinvested in Third Bridge alongside Astorg following the exit of IK Small Cap I Fund in February 2021.
Our Value Creation Strategy
During our ownership, we worked alongside the management team to:
Reinforce the presence of Third Bridge in high-growth European and Asian markets;
Gain market share in the US;
Improve margins through operational leverage; and
Develop new offers based on proprietary content to address the equity research opportunity.
Quote from the Client
"Third Bridge has enjoyed a fantastic partnership with IK over the last three and a half years. The team was aligned with our strategy from day one and has supported our strong growth during this period. We are excited to partner with Astorg as we look to expand into new markets and scale the business further."
Emmanuel Tahar, Chief Executive Officer and Co-Founder, Third Bridge