Back to Investments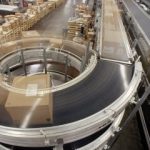 Transnorm
Leading provider of automated technology used in distribution
Transnorm ("the Group") is a global market leader for high performance conveying modules and components used in diverse end markets such as the parcel, distribution/e-commerce and airports industries.
Founded in 1957, Transnorm manufactures high performance conveying components that are integral to many highly sophisticated automated systems. Historically best known for its belt curves, Transnorm's various products are used in many high-speed distribution systems, parcel centers and in airport baggage handling systems across the globe. The Transnorm Group covers one of the most attractive segments of the automated logistics value chain, benefiting from long-term global growth trends such as e-commerce.
Headquartered in Harsum, Germany, the Group also had additional overseas manufacturing entities in Arlington Texas, US, as well as in Kluang, Malaysia at the time of exit.
Transnorm was acquired in December 2014 through the IK VII Fund from Equita. IK Partner's majority stake was sold in November 2018 to Honeywell Inc.
Our Value Creation Strategy
During our ownership, we worked alongside the management team to:
Support international expansion with continued growth in the Asia-Pacific and North American regions;
Increase scope of product applications and sustain focus on innovation;
Develop the aftermarket business; and
Utilise a strategy of selective add-on acquisitions.

In August 2015, Transnorm acquired UK-based Sovex, adding new technological capabilities and extending its geographical footprint.
Quote from the Client
"We enjoyed working with the IK team. With their support, we have expanded our international footprint, strengthened our relationships with customers and completed a synergetic add-on acquisition with Sovex which expanded our product offering with (un-)loading modules."
Sidy G. Diop, Managing Director, Transnorm