Back to Investments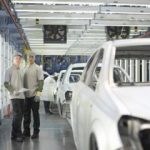 Trigo Group
World-leading provider of quality support and conformity assessment services
Founded in 1997, Trigo ("the Group") is a globally renowned company and a trademark of innovation, leadership and performance in the quality management sector. At the time of exit, the Group served the automotive, aerospace, railway and other heavy transportation industries with more than 7,000 employees throughout Europe, North America, Asia and North Africa.
Supporting critical phases in its customers' supply chains by providing responsive quality services, Trigo controlled, inspected and reworked over 750 million components and products on an annual basis.
The IK 2007 Fund acquired Trigo in August 2011, and exited in June 2016 to Ardian Mid Cap Buyout.
Our Value Creation Strategy
During our ownership, we worked alongside the management team to:
Achieve organic growth via leveraging of strong market position;
Develop the service range and diversify the offering to cover other industries; and
Drive international expansion through a rigorously applied a buy and build strategy.
Quote from the Client
"With the support from IK, Trigo has extended its geographic coverage and developed multinational solutions to address the growing international quality demands of globalised industrial supply chains. The combination of a global scope and dedicated local resources allows us to deliver tailor made solutions for our customers, and together with Ardian we look forward to continue to provide operational quality solutions to the most demanding industrial sectors in the world."
Matthieu Rambaud, Chief Executive Officer, Trigo