Back to Investments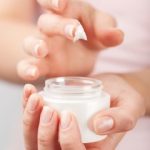 Unipex Group
Smart distributor of specialist cosmetic and pharmaceutical supplies
At the time of exit, Unipex ("the Group") was a leading global manufacturer and distributor of natural active ingredients and specialty chemicals for the cosmetic, pharmaceutical, nutrition and industrial sectors.
Unipex was also active in the areas of vigilance and consumer testing through its Iris division. The Group's distribution and marketing network employed over 190 people and served more than 50 countries in North America, Europe and Asia.
The Unipex Group was acquired by IK 2007 in September 2012. Unipex's distribution business in North America was sold in April 2015 to US strategic player Koda. In July of the same year, Unipex's distribution business in Europe was sold to the management team. Subsidiary Lucas Meyer Cosmetics was sold to International Flavors & Fragrances, also in July 2015.
Our Value Creation Strategy
During our ownership, we worked alongside the management team to:
Diversify the Group's offering and leverage its market positioning; and
Drive expansion through selective add-on acquisitions.
Quote from the Client
"The divestment of Lucas Meyer Cosmetics will give Unipex the opportunity to concentrate on its core business as a specialty chemicals distributor for pharmaceutical, fine chemicals, cosmetics and nutrition industries"
Patrice Barthelmes, Chief Executive Officer, Unipex Group