Back to Investments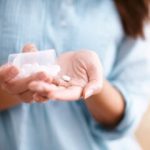 Vemedia
Fast growing producer of leading self-medication brands
Vemedia ("the Company") develops, produces and sells owned, branded OTC ("Over-the-Counter") pharmaceuticals in selected European countries.
Vemedia is a market leader in calming and sleeping self-medication in Europe with strong market positions in the Netherlands, Portugal, Italy and Spain with its Valdispert and Sleepzz brands. In addition, the Company has strong positions with the Excilor brand in medicated footcare. With headquarters in Diemen, the Netherlands, Vemedia was the largest self-medication company in the Netherlands at the time of exit, in part through its vitamin brands Dagravit, Roter and Optimax.
Vemidia was acquired in December 2012 by the IK 2007 Fund. It was later sold in October 2016 to an entity owned by Charterhouse Capital Partners LLP and which also owns La Coopération Pharmaceutique.
Our Value Creation Strategy
During our ownership, we worked alongside the management team to:
Increase organic growth through new product development;
Further expansion into selected European countries; and
Execute a focused consolidation strategy in the fragmented OTC market.
Quote from the Client
"Thanks to the support from IK and the hard work of our employees, Vemedia has expanded significantly at the same time as improving the underlying performance of the business during the last four years. We are pleased with the opportunity to cooperate with Cooper under Charterhouse's ownership, which will enable our continued growth and international expansion."
Rob Drenth, Chief Executive Officer, Vemedia