Back to Investments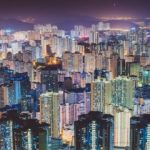 Vistra Group
Global corporate trust service provider
At the time of exit, Vistra ("the Group") was a global independent provider of trust, fiduciary, corporate and fund services delivering personal and tailored solutions to international corporations, institutional investors and high net worth individuals and their families.
Through its OIL brand, the Group was the largest offshore company formation and services specialist in the world, with a renewal base of over 100,000 companies and serving clients a comprehensive range of corporate formation and management services.
In 2011 Vistra became a global leader in the trust and corporate services sector following its merger with the Asian market leader, Offshore Incorporations Group, in a transformational deal which has doubled the size of the group and provided the opportunity to cross-sell corporate services on a truly international basis.
Vistra Group is headquartered in Hong Kong, with offices in 32 countries across the world.
The IK 2007 Fund acquired Vistra in August 2009, and subsequently divested to Baring Private Equity Asia in October 2015.
Our Value Creation Strategy
During our ownership, we worked alongside the management team to:
Increase and support international expansion;
Diversify into new service areas; and
Introduce focus on operational excellence.
Quote from the Client
"Partnering with Baring Asia is an exciting step for Vistra Group. With Baring Asia's support we will be able to further enhance our leading position in a consolidating industry. We are delighted that Baring Asia has demonstrated a strong commitment to the growth of Vistra's business as well as to our exceptional people who have been instrumental to our success. With IK Investment Partners' help we have built Vistra Group into one of the top four corporate trust service providers globally and the number one in Asia, and I would like to thank them for their contribution and commitment over the past six years," 
Martin Crawford, Chief Executive Officer, Vistra Group