Back to Investments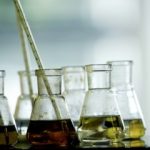 VPS
Global leader in maritime fuel testing and inspection
VPS ("the Company") is a leading global provider of testing and inspection services, helping marine and power customers with engine optimisation, regulatory and environmental, social and governance compliance as well as asset protection through cost-efficient solutions.
The Company operates within four segments: testing and advisory services, inspection services, oil condition monitoring services and data services. At the time of exit, VPS operated five key testing laboratories strategically located in Rotterdam, Singapore, Houston, Fujairah and Manchester with access to 150 key ports worldwide for bunker quantity surveys. Known and respected throughout the maritime industry, the Company has a commanding market share in its niche and operated in an expanding industry with an attractive and scalable business model.
VPS is headquartered in Rotterdam, Netherlands.
VPS was acquired by IK Partners as a carve out from Norwegian company Det Norske Veritas (DNV) Group in October 2013. In July 2021, the Company was sold to Fremman Capital.
Our Value Creation Strategy
During our ownership, we worked alongside the management team to:
Separate VPS from DNV and realise associated cost savings;
Increase lab efficiency and optimise cost structure;
Optimise transportation time or costs; and
Pursue add-on acquisitions in a fragmented market.
Quote from the Client
"We have enjoyed a successful partnership with IK. They have supported us in developing a new sales strategy, investments in additional laboratory equipment and multiple acquisitions, enabling us to better serve our clients, which in turn creates a positive ecological impact."
Malcolm Cooper, Chief Executive Officer, VPS