Back to Investments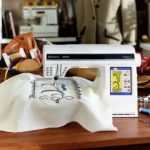 VSM Group
Leading textile machine player
VSM ("the Group") produced top-of-the-line household sewing machines with related accessories and software. The Group marketed and sold advanced sewing machines, overlocks and accessories for creative sewing under the brands Husqvarna Viking and Pfaff.
With its global brands, VSM was one of the world's leading players in the premium segments of the textile machine industry. The Group had manufacturing facilities in Sweden and the Czech Republic, 16 sales companies and distributors in 57 countries with the world's largest dealer network consisting of some 4,100 sales-points. At the time of exit, VSM had around 2,000 employees, 500 of which were based in Sweden.
In April 1997, VSM was acquired by the IK 1994 Fund from Electrolux. It was subsequently sold to affiliates of Kohlberg Management IV L.L.C. in February 2006. Affiliates of Kohlberg already controlled the well known Singer brand of household sewing machines. The transaction was made by a holding company, called SVP Holdings, reflecting its ownership of the Singer, Viking and Pfaff brands.
Our Value Creation Strategy
During our ownership, we worked alongside the management team to:
Further penetrate the high-end embroidery segment;
Emphasise after-market sales of accessories and software;
Enhance dealer network which focuses on hobby segment; and
Make strategic add-on acquisitions.
Quote from the Client
"As the world leader in creative sewing we are pleased to be acquired by affiliates of Kohlberg, which, like IK, have a strong appreciation of our specialized business and organizational culture. With their support, we are eager to continue our strategy of working with our dealers to deliver a superior creative sewing experience to our customers around the world. We are confident that the combination within SVP will allow us to utilize our resources in a much more efficient manner, furthering our ability to focus on the continued innovation necessary to keep the world sewing."
Jörgen Johansson, Chief Executive Officer, VSM