Back to Investments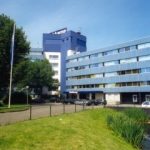 Wehkamp
Dutch homeware e-commerce retailer
At the time of exit, Wehkamp ("the Company") was the market leader in the Dutch home shopping market. Product categories included Fashion, Living, Home Appliances, Electronics, Health & Beauty and Leisure. Headquartered in Zwolle, Netherlands, the Company's website had over 1 million visitors per week.
IK acquired a majority share via the IK 2000 Fund in January 2006, which was subsequently sold to private investors in December 2008.
Our Value Creation Strategy
During our ownership, we worked alongside the management team to:
Separate home shopping, finance and debt collection activities in independent operating companies;
Continue the transformation of Wehkamp's historical catalogue retail business into multi-channel operation with focus on online sales;
Develop consumer finance activities by adding products and services independent from home shopping business; and
Grow debt collection business organically and through acquisitions.
Quote from the Client
"With the support of IK Investment Partners we have been able to reshape the organisation. At this point in time wehkamp.nl is well positioned to capture the growth potential in the online market in the years to come. This is a natural time for a change in ownership structure."
Paul Nijhof, Chief Executive Officer, RFS Holland Holding