Back to Investments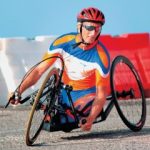 Welzorg
Leading distributor of mobility aids for elderly and disabled people
Welzorg, headquartered in the Netherlands, was a leading distributor of mobility aids for elderly and disabled people in the Netherlands, Denmark, and Sweden.
At the time of exiting, Welzorg's business consisted primarily of the sale, long-term rental and maintenance of manual and powered wheelchairs and scooters. The company delivered these mobility aids directly to the end-users and provided the necessary after-sales service. Welzorg's main customers were municipalities and health care institutions.
In December 2002, the IK 2000 Fund completed acquisition from UBS Capital, and the company was subsequently sold to Lowman Group in January 2011.
Our Value Creation Strategy
During our ownership, we worked alongside the management team to:
Further develop Welzorg's retail network;
Expand customer range across the Netherlands;
Support organic and add-on international expansion; and
Leverage relationship with end-users by cross & up selling to build organic growth.