Back to Investments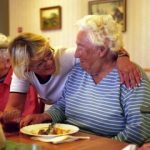 Attendo
Leading health and social care service
Attendo ("the Company") is a leading Nordic provider of outsourced social and health care. At the time of exit, Attendo Care provided social care to more than 10,000 clients in Sweden, Finland and Denmark. In Finland, Attendo MedOne is the leading outsourcing provider in social and health care. The primary customers were local authorities that purchase services from Attendo.
The Company is currently headquartered in Stockholm, Sweden.
The Company was acquired by the IK 2004 Fund in January 2007, before being listed on the Stockholm Stock Exchange in November 2015.
Our Value Creation Strategy
During our ownership, we worked alongside the management team to:
Leverage strong organic growth;
Focus on international expansion;
Follow a strategy of selective add-on acquisitions; and

Completed the add-on of MedOne in 2007, making Attendo the first care and health care company with operations in four Nordic markets.