Back to Investments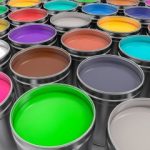 CPS Color
Leading producer of colourants and integrated tinting specialist
Based in Vantaa, Finland, in CPS Color ("the Group") was the world's leading supplier of tinting systems and technology. It was the only Group in the world that supplied all of the necessary tinting system components: colorants, dispensers, mixers, software, marketing materials, technical support and consulting services.
Formerly known as Tikkurila CPS, the Group had approximately 900 employees in 11 countries at the time of exit.
The IK 2000 Fund completed the buyout of CPS from Kemira Oyj in October 2000, later exiting to Nordic Capital in June 2008. Chromaflo Technologies and CPS Color's Colorants business combined in 2013 to form a global colour solutions platform. As a result of the merger, the former CPS Color Equipment business unit became a standalone company, operating under the well established brand name COROB.
Our Value Creation Strategy
During our ownership, we worked alongside the management team to:
Explore and target new markets & customer segments;
Take advantage of increased usage of tinting in the paint industry; and
Leverage CPS' position as a leading tinting systems supplier.
Quote from the Client
"IK have been highly supportive owners during a period of significant growth of CPS Color. IK led the company in establishing its independence from Tikkurila and was fully committed to the development of the company as a tinting solutions provider; as part of the latter strategy IK supported the important acquisition of Corob in 2002. We are very pleased that Nordic Capital will become our new shareholder supporting us in our next step for successful development."
Arto Metsänen, Chief Executive Officer, CPS Color