Back to Investments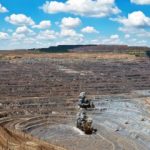 Dyno Nobel
Global leader in commercial explosives
Dyno Nobel is one of the world's leading explosives company. Its most important customer segments are the mining industry and the building and construction industries. At the time of exit, Dyno Nobel had 5,800 employees operating in 36 countries, with research and technology facilities across four continents.
Following IK 2000's public-to-private acquisition of Dyno ASA from the Oslo Stock Exchange in August 2000, Dyno's chemical business was merged with Neste Chemicals to form Dynea Oy, also controlled by IK. In May 2003 Dyno Nobel completed an industry-transforming merger with Ensign-Bickford Company, before IK's stake was sold to a consortium of institutional investors lead by Macquarie Bank in November 2005.
Our Value Creation Strategy
During our ownership, we worked alongside the management team to:
Achieve operational improvements by implementing internal restructuring plan, streamlining the organisation;
Increase focus on global sourcing;
Pursue a strategy of selective add-on acqusitions; and
Transition from commodity supplier to blasting solution provider with high value-added content.