Back to Investments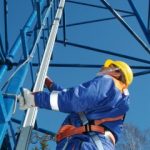 Eltel Networks
European electricity and telecommunications giant
Eltel Networks consists of Swedia Networks and Eltel Networks. The two companies were combined in December 2004 when Eltel Networks was acquired and subsequently merged with Swedia Networks. The combined company remains a Northern European market leader within installation and maintenance of infrastructure for electricity and telecommunications.
Swedia Networks was one of originally seven businesses included in the Telefos investment. The seven businesses – Ki Consulting, Validation and Swedtel (telecom consulting), Respons and TA Teleadress Information (directory enquiry and data-handling services), Multicom Security (secure alarm network operations) and Swedia Networks – were acquired from Telia in 2001. Since then, all of the companies, except Swedia Networks, have been divested.
The IK 2000 Fund acquired Eltel in June 2001. Swedtel sold to Worldtel in November 2002, followed by Respons to Eniro in May 2003, Ki Consulting sold to TietoEnator in January 2004, Validation sold to TeliaSonera and WM-data in June 2004, TA Teleadress sold to Aftonbladet in February 2005, and finally Multicom Security sold to GMT Communications Partners in March 2005. IK exited the investment in August 2007, with remaining assets sold to 3i.
Our Value Creation Strategy
During our ownership, we worked alongside the management team to:
Support growth by meeting increased demand of combined electrical and telecoms projects;
Improve efficiency with multi-skilled workforce; and
Expand maintenance projects and service offering.
Quote from the Client
"This change in ownership is a positive confirmation of the strategy we have implemented during Industri Kapital's ownership. . It is also reassuring to know that 3i is committed to growing the business by continued implementation of the growth plans we are pursuing."
Tuomo Rönkkö, President and Chief Executive Officer, Eltel Group