Back to Investments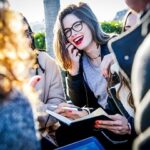 GEDH
Leading group of higher education schools in communication, digital and creative studies
Founded in 1961, GEDH is an independent player in the private higher education sector, operating seven education brands in France – EFAP (Communication), ICART (Art and Culture Management), EFJ (Journalism), BRASSART (Digital Creation), MOPA (Animation), CREAD (Architecture) and ESE (Economics), and a private university in Spain CESINE (Design, Marketing and Communication). GEDH offers three to five year certified programs across 23 campuses in France and abroad.
Benefitting from a strong network of international partners from the corporate and academic world, GEDH has developed a unique pedagogy focused on professional exposure and work experience. The campuses have around 11,000 students and over 45,000 alumni throughout the world.
In July 2022, IK Partners reinvested in GEDH alongside FABI, Quilvest and management.
What Attracted us to the Business
Steadily growing high education markets
Resilient and downside-protected business model
Strong management team
Track record of organic growth and bolt-on expansions
Our Value Creation Strategy
We are working alongside management to:
Further evolve development and deployment strategy;
Offer further certified programs;
Further consolidate the French higher education market; and
Pursue international expansion, with a key focus on Spain.