Back to Investments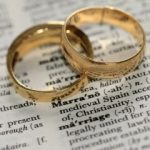 Guldfynd
Leading jewellery retailer
Guldfynd ("the Company") is one of Sweden's leading retail jewellery groups. It operates stores under the Guldfynd brand and the Hallbergs brand. The Company offers a wide range of fashionable quality products in gold, silver and costume jewellery with complementary products such as watches, table silver and gifts.
At the time of exit, Guldfynd employed 140 people and operated 116 shops, 21 of which were franchises, spread over 60 districts across Sweden. Hallbergs Guld operated 34 shops, of which one was a franchise.
Guldfynd was acquired from KF by the IK 1989 Fund in July 1993, and subsequently sold to Albrekts Guld in September 2001.
Our Value Creation Strategy
During our ownership, we worked alongside the management team to:
Introduce focus on cost rationalisation;
Develop business offering further;
Support organic growth via expansion of store network; and
Pursue selective add-on acquisitions.

Acquired Hallbergs in 1998.