Back to Investments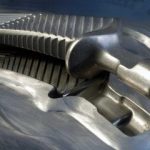 Marle
Leading European contract manufacturing organisation (CMO) of hip and knee orthopaedic implants
Established in 1964 as a family business, Marle ("the Company") is the European leader in orthopaedic implants with over 1.5 million implants produced annually. The Company provides specialised manufacturing services for the production of a wide range of hip, knee, shoulder, spine and extremities implants as well as orthopaedic instruments of the highest quality. The Company has mastered the full range of hip and knee implants production technology: prototyping, manufacturing and finishing
Marle's products are sold to major global OEM players as well as share-winning challengers, across Europe, the US, and Asia. Headquartered in Nogent, France, Marle runs six certified production sites in France and Switzerland.
In December 2019, IK Partners reinvested in Marle alongside Dentressangle.
What Attracted us to the Business
Growing and non-cyclical underlying implant market
Captive business model
Predictable revenues
Strong position as key pure medical technology player
Our Value Creation Strategy
We are working alongside management to:
Further expansion of the product offering by penetrating the down-stream and knee segments;
Leverage existing client base and further develop a one-stop-shop technology offering;
Pursue international expansion by focusing on the US organically or via acquisitions; and
Target transitioning from a European leader to a Global CMO leadership.