Back to Investments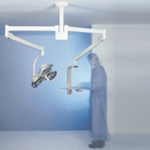 Ondal Medical Systems
Leading original design manufacturer of medical pendant systems
Founded in 1945, Ondal Medical Systems ("Ondal") has since become the leading global provider of medical pendant systems. With its innovative and broad product portfolio applied in settings such as operating rooms, intensive care units as well as diagnostic and imaging rooms, Ondal sets the global quality standard for medical pendant systems in terms of reliability, functionality and usability. Products manufactured by Ondal are internationally certified in various regulated markets, ensuring compliance with the highest quality standards.
Headquartered in Hünfeld, the Company operates three manufacturing sites in Germany, the US and China.
The majority stake investment in Ondal was acquired from Capvis in January 2020.
What Attracted us to the Business
Market leading position globally
Strong customer base
High growth potential driven by outsourcing trends increasing spending for healthcare infrastructure
Our Value Creation Strategy
We are working alongside management to:
Continue growth through roll-out of the innovative VALiA product portfolio; and
Capture new business from and strengthen relationships with blue-chip MedTech companies;
Pursue strategic buy-and-build opportunities.
Quote from the Client
"With our high-quality pendant products, we carry, move and supply medical equipment to create optimal working conditions. This has enabled us to establish longstanding relationships with international blue-chip customers. IK is the ideal partner as they have a profound understanding of medical technology end-markets and share our vision for growth."

Dr. Markus Schneider, Chief Executive Officer, Ondal Medical Systems