Back to Investments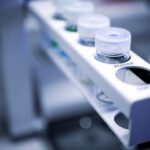 Safic-Alcan
European leader in specialty chemicals distribution
Founded in 1847 and headquartered in Paris La Défense, France, Safic-Alcan (the "Company") is an independent distributor of specialty chemicals. The Company develops and provides a wide range of polymers, materials and additives for many industries, including the Rubber & Adhesives, Coatings and Pharmaceuticals industries.
With a network of over 30 offices and 10 laboratories strategically located in Europe, Turkey, Middle East, North America, Mexico, China and South Africa, the Company is able to provide customers with innovative and high-performing solutions from anywhere in the world. Safic-Alcan has a service-oriented growth model which utilises the local knowledge of its 730+ employees. The Company serves small to mid-sized customers across more than 60 countries.
In June 2022, IK Partners invested in Safic-Alan with Equistone and GENEO Capital Entrepreneur, alongside existing partners EMZ, Sagard, Société Générale Capital Partenaires ("SGCP") and the management team.
What Attracted Us to the Business
Competitive position in an attractive segment of the chemical distribution market
Longstanding customer relationships
Specialised product expertise and knowledge
Our Value Creation Strategy
We are working alongside management to:
Grow the Company organically;
Consolidate market to reinforce European leadership position; and
Expand internationally.
Quote from the Client
"We are delighted to continue our entrepreneurial project with our long-term partners EMZ, Sagard and SGCP and to welcome our new additional partners Equistone, IK and GENEO Capital Entrepreneur. We believe we have an extremely solid line up, that will provide the backbone of our ongoing future growth and the independence of our Group is further assured."
Yann Lissillour, CEO, Safic-Alcan