Back to Investments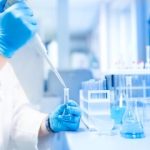 Sydsvenska Kemi
World leading producer of specialist chemicals
Sydsvenska Kemi ("the Company") was a global leading specialty chemicals group consisting of the former businesses of Perstorp AB and Neste Oxo. The Company has strong positions in selected niche segments, with a focus on value-added additives, coating intermediates and formaldehyde technology.
The Group was formed in June 2001, following the IK 2000 Fund's public-to-private acquisition of Perstop AB and Fortum Oyj (acquired November 1999 as a part of Neste Oxo). IK exited in December 2005, selling its stake to PAI Partners.
Our Value Creation Strategy
During our ownership, we worked alongside the management team to:
Focus on specialty chemicals and divest non-core assets;
Increase focus on value-added products in targeted customer segments;
Integrate Perstorp and Neste Oxo and bring forth synergies; and
Achieve operating performance improvements.
Quote from the Client
"Perstorp is the world leader in the segments we have chosen to focus on. The new functional oriented organisation that we have put in place together with IK allows us to focus and utilize our resources in a much more efficient and flexible way, increasing time spent on value creation for our customers. IK have solidly supported our strategy to become a leading niche player in our industry and we have throughout these years also worked closely together in the implementation of the improvement programmes. We are extremely pleased to be acquired by PAI partners which has a strong knowledge of our markets and a tradition for industrial approach. We trust that PAI will greatly help us implement our ambitious strategy to take the company to the next level."
Lennart Holm, Chief Executive Officer, Sydsvenska Kemi