Back to Investments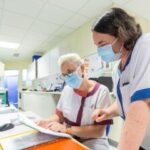 Vivalto Santé
Leading group of private hospitals in France
Founded in 2009 by Daniel Caille, Vivalto Santé ("the Group") is a leading group of private hospitals in France, formed from the combination of three private hospitals. Combined, the Group operates a network of 50 healthcare facilities across six regional hubs, making it the third largest private hospital group in France.
The Group relies on more than 10,400 employees and 3,150 practitioners to fulfil its mission and with the support of its financial investors as well as the strong commitment from its practitioner-shareholders, it is able to continuously provide superior service, specifically when it comes to short duration stays.
IK Partners acquired a minority stake in Vivalto Santé in November 2021, alongside co-investors, the founder-backed investment fund "Vivalto Partners", practitioners and management.
What Attracted us to the Business
Differentiated positioning and business model
Outstanding integration track record
Growing addressable market with robust long-term drivers
Strong historical core in the West of France
Our Value Creation Strategy
We are working alongside management to:
Complete the integration of the recently acquired facilities into the organisation;
Pursue the external growth strategy in the Company's core territories; and
Continue to drive consolidation of the French market.
Quote from the Client
"With the support of its financial investors and the strong commitment of its practitioner-shareholders, Vivalto Santé enthusiastically contemplates the next steps of its development as an "Entreprise à Mission" in a context of sustained growth. The firm will continue to deploy its centres of excellence and live by its unconditional commitment to care and strong values. I firmly believe that, under this shared governance, Vivalto Santé's management team will consolidate the group's position as the benchmark of private hospitals owner and operator on the French market."
Daniel Caille, Founder and CEO, Vivalto Partners