Back to Investments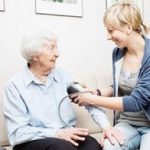 Colisée
Leading provider of nursing home and homecare services in France
Colisée ("the Group") is a leading provider of nursing home and homecare services, employing more than 8,000 people. With more than 115 nursing home facilities and over 70 home care services agencies at the time of exit, the Group has developed a geographical footprint across Belgium, France, Italy, Spain and counting.
Colisée was acquired by the IK VIII Fund from Eurazeo in June 2017. In November 2020, IK sold Colisée to EQT Infrastructure.
Our Value Creation Strategy
During our ownership, we worked alongside the management team to:
Support organic growth and build-ups in France in the nursing home segment;
Drive expansion in Italy and operational improvement in the French and Italian nursing home platforms; and
Buy-and-build in continental Europe in nursing home and development of homecare in France.
Quote from the Client
"We are extremely grateful to IK Investment Partners. Our ambitious project and commitment to patient-centred care has undoubtedly benefitted from their relentless support. Their approach was clearly in line with our company's core values and we are thankful for their partnership."
Christine Jeandel, Chief Executive Officer, Colisée