Back to Investments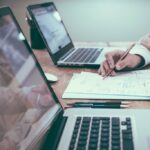 Questel
Global intellectual property information management software and services company
Questel ("the Company") is a leading intellectual property ("IP") management company, delivering complete software and tech-enabled services for each stage of the innovation lifecycle. It offers IP Business Intelligence software allowing advanced research and analysis of patents. The Company works with a broad range of clients, including a number of large multinationals, offering end-to-end collaborative patent and brand management solutions across the innovation and intellectual property cycle, from invention, through to filing and renewal.
Questel employs approximately 1,500 people with offices in Europe, the US, South America, Asia and North Africa, supporting more than 20,000 customers worldwide.
Questel was acquired by IK Partners from the IK VIII Fund in July 2018, alongside the Company's Founders and management team, Capzanine and RAISE. In December 2020, IK Partners reinvested in Questel, alongside Eurazeo, RAISE and the Founders.
Our Value Creation Strategy
During our ownership, we worked alongside the management team to:
Support organic growth in the Company's core segments in all geographies;
Deliver cross-selling opportunities across all segments, primarily in Europe and the US; and
Pursue selected buy-and-build opportunities.
Quote from the Client
"IK and Raise have supported and trusted us entirely to develop Questel. The group has tripled its size in less than three years and continued to enrich its software and services offering. We are delighted to welcome Eurazeo as a new shareholder for this new chapter."
Charles Besson, Founder and Chief Executive Officer, Questel