Back to Investments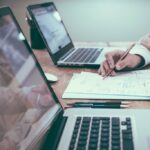 Questel
Global intellectual property information management software and services company
Questel ("the Company") offers IP Business Intelligence software allowing advanced research and analysis of patents, trademarks and designs, IP Asset Management platform as well as international filing administrative services.
Established in 1978 and trusted by over 3,000 companies and 100,000 users worldwide, Questel's solutions target a large audience in business development, R&D, legal, financial and licensing departments.
Questel was acquired by IK Partners from the IK VIII Fund in July 2018, alongside the Company's Founders and management team, Capzanine and RAISE. In December 2020, the Company was sold to Eurazeo.
Our Value Creation Strategy
During our ownership, we worked alongside the management team to:
Support organic growth in the Company's core segments in all geographies;
Deliver cross-selling opportunities across all segments, primarily in Europe and the US; and
Pursue selected buy-and-build opportunities.